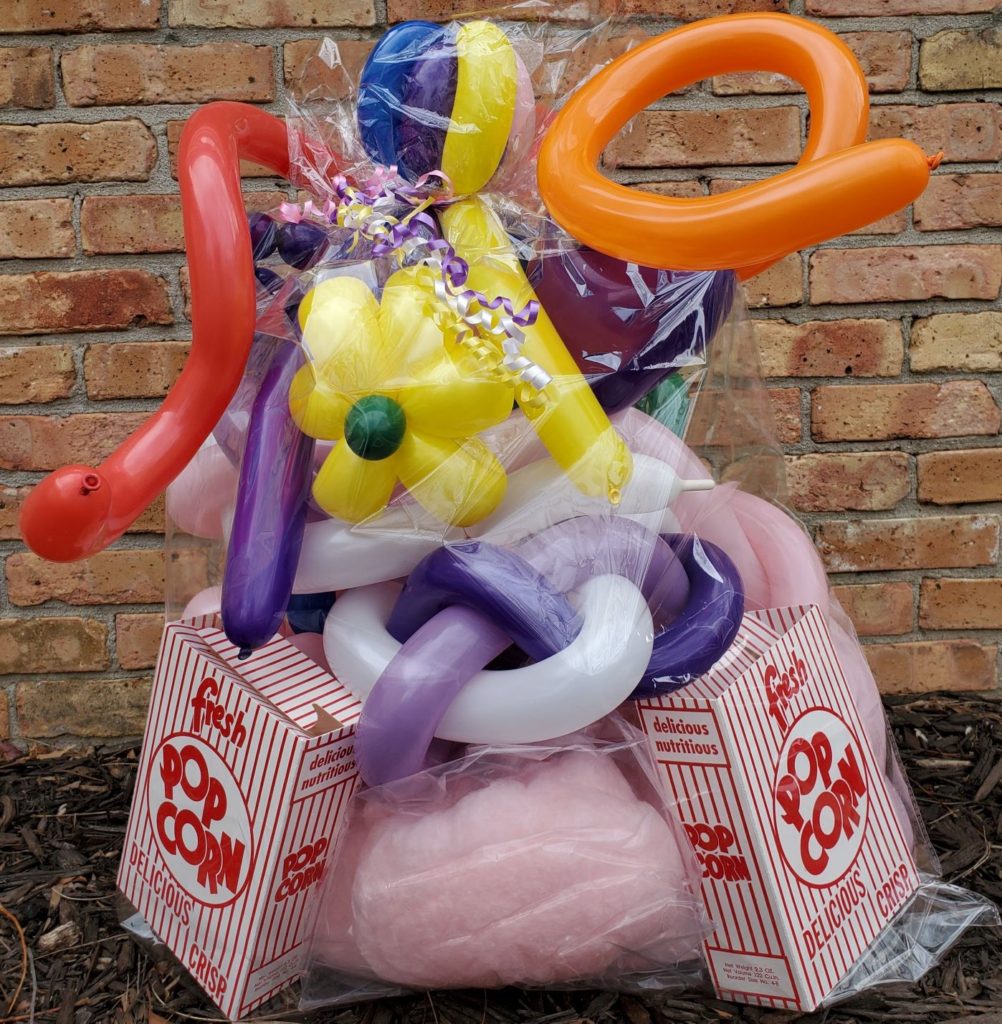 Have all the party supplies dropped off at your doorstep! Bo-Bo's stops by, places a beatiful party package on your doorstep, rings the doorbell and your little VIP gets to find the surprise waiting for them!!
Each package contains a large portion of freshly made Cotton Candy (blue or pink), a box of freshly popped Popcorn (butter or caramel), and 2 balloon animals.
Bo-Bo's Bouncy Town has been providing balloons and party concession items for our customer's events for many years, but we are now offering convenient packages to make your families quarantine days anything but boring.
We have 3 packages available.
* 3 Pack - $44
3 bags cotton candy, 3 boxes popcorn, 6 balloons
* 6 Pack - $76
6 bags cotton candy, 6 boxes popcorn, 12 balloons
*10 Pack - $114
10 bags cotton candy, 10 boxes popcorn, 20 balloons
**Packages of $50 or more include free delivery to Omaha area (Papillion, LaVista, Ralston, Elkhorn, Millard, West Omaha). Packages under $50 can be picked up at our location or be delivered for $10.